One of the main ideas behind the Solutions local, together Conference was to create a sustainable conference that advances also local social and economic sustainability. As an essential part of the advanced conference planning is the design of the conference halls. It was clear from the beginning that as the main venue was a theatre, it was decided to benefit from that. And since a specific atmosphere was to be created at the theatre, with two halls, it was decided to put an extra effort to stage also the second venue Radisson Blue hotel, where two parallel sessions were held.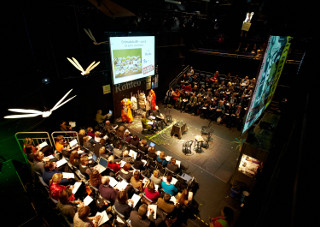 In the planning of the staging, first the local producers that would have suitable items that could fit with conference topics Earth, Water, Air and Fire were analysed and contacted. Majority of the local producers wear eager to take part in the staging. In the end the Conference Secretariat designed the theatre together with staff members from the Turku city theatre and the Radisson Blue together with the students of the Tourism Management at Novia University of Applied Sciences.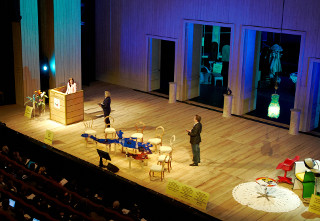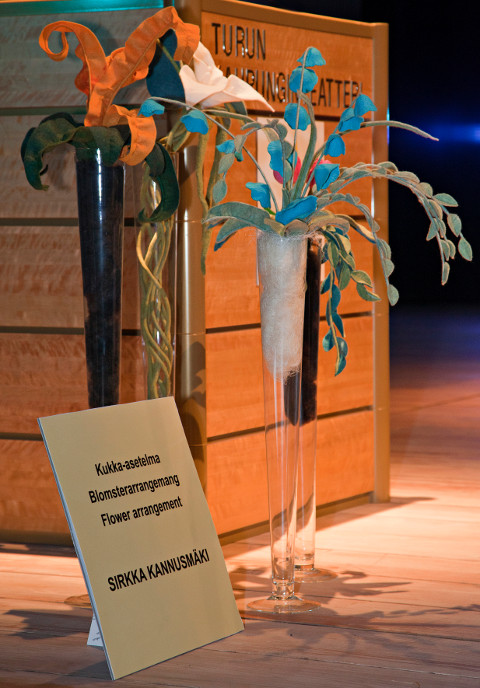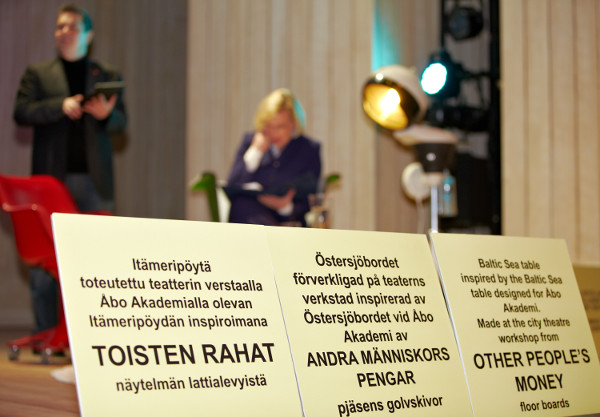 According to the basic principles of the conference, the conference interior was to be developed from recycled or borrowed objects or materials. The elements themselves would all have a sustainable origin and showcase how the existing materials could be used again. All of the items that ended up on the stages were either parts of old theatre plays, borrowed from city of Turku stage design or from local producers or organizations. As the Solutions local, together Conference wanted to promote local professionals and their sustainable production, an open auction of the conference interior elements was organized at "Market of Solutions", at one of the side events of the conference. All of the revenues of the auction went to the local producers themselves.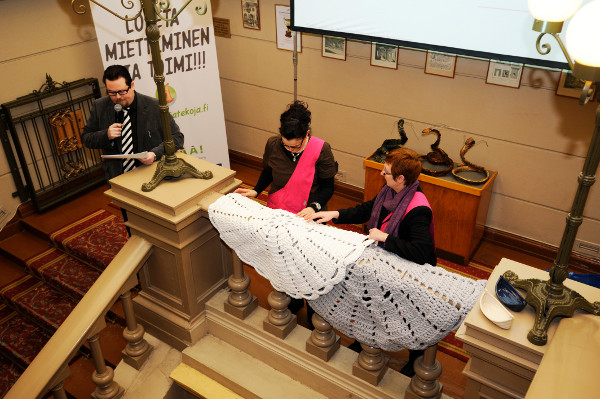 In the Solutions local, together Conference the colour scheme of the conference was followed in staging, marketing and communication items. The taste world was focused on seasonality and local specifics. Also a specific sound of the conference was separately designed to invite the participants to start the sessions. It was deliberately created so that it was inviting, inspiring and fresh.