In order to make a sustainable base for any event, all of the following parts are expected to be taken care of: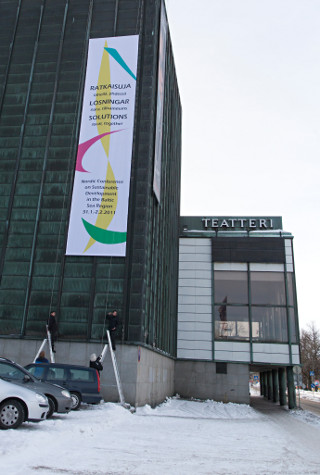 Reasoning why an event is necessary and why it can not be compensated with a virtual meeting.

Organizing an event needs to be well justified in order to reach the goals set for it.
A virtual meeting is the most sustainable event as the majority of the carbon emissions of an event are due to travelling to the event.

Decisions on the hosting city and the venue.

The most sustainable events are take place close to the majority of the participants. The venues should be served by several mobility modes, such as good public transport system, trains, buses and direct flights.
The amenities and hotels are recommended to be in close proximity in order to minimize the use of transportation during the event and to enable walking and cycling/public transportation between the locations.
The venue itself should be interested/ready to put efforts on energy efficiency or already certified on sustainability issues, such as energy and water efficiency.

Accommodation and transportation

A selection of the environmentally certified hotels/hostels or hotels/hostels with environmental policies and practices in place is offered with special event prices.
Participants are encouraged to use sustainable travelling and transportation options.

Marketing and Communications

Electronic or paperless communication, registration and media accreditation in place in all of the conference languages.
If participants request printed documents, those are available on-line in a well-designed format, so that they fit to a minimal number of pages.
This guidebook assumes that all of the parts above are taken care of as sustainably as possible and one would like to have more practical actions. In several events there is a separate carbon offset used to make the event as carbon neutral as possible. This is a good solution for events that are not committed in having a holistic look at all the parts of the conference and do not want to showcase an event that could be sustainable not just in talks but in actions.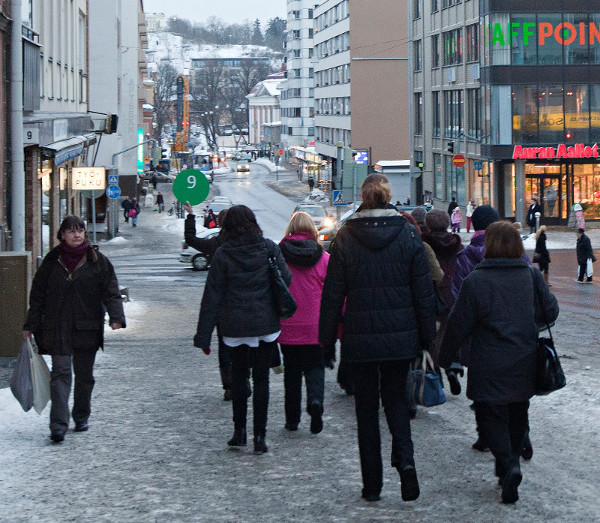 The Solutions local, together Conference was organized in the city of Turku, Finland. The Turku City Theatre was selected as the venue of the event, due to the fact there was no need for local transportation, as all the hotels and main event places were on walking distance. The city theatre, as well as other event places, were all interested in implementing practical sustainability actions and during the planning process of the conference they started several actions towards sustainability. The majority of the conference participants came from Finland by train. Those participants that came by air plane were transported from the airport by the public transportation to the selected hotels. An ordered bus transportation was used only once during the conference to take 1/5 of the participants to see the local solutions situated further away from the main venue place.